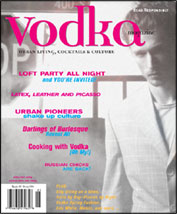 Urban Pioneer - Fourthcity
Gladiator Geeks - Fourthcity launches a laptop war (by writer Justin Paul)
Artists know how to pick their superheroes. Take the mythical would-be warrior of Seattle-based artist collective fourthcity, Dr. Poopie, for example. "It's a genderless, unreal power that comes into form whenever it's needed," says 27-year-old Zapan, the group's founder and fearless leader.
A musician, painter and graphic artist, Zapan, alias Zachary Huntting, was inspired to start Fourthcity after watching a Paris squat transform from an old, rundown metal factory to the hub of a strong underground following in the short span of seven months. Like any collective worth their salt, Fourthcity has its romantic roots. They've got the manifesto, too, which goes something along the lines of using a pleasing aspect of one music or artistic style to expose people to others that build off it. But instead of using these art-collective staples as a call to arms for little more than studio life and Internet-ordered absinthe hazes, as many seem to do, Fourthcity took little more than a year to make its impact on Seattle, Washington.
"Originally, it was just a website-based collective, and I made individual artist sites for the members," Zapan explains. "Since I started trying to get the word out, a lot of others have provided ideas and support that have proven invaluable to Fourthcity's development."
What's grown from Zapan's online beginning is impressive. Fourthcity, 30-members strong, now spans from Japan to Lithuania. It's branched out with shows at San Francisco's Cloud 9, Sake Lab and other venues, but the collective has raised the most awareness at home, in the Emerald City, through its weekly musical event and three hugely successful laptop battles.
"Zapan is the man when it comes to this," says Chop Suey's (see Down with D'town, Vodka premier issue) talent buyer Steven Severin. The battles draw nearly 650 bodies against the club's other weekend lineups. "I've brought several IDM [intelligent dance music] and laptop performers to Chop Suey and I-Spy from all over the country, and they've never done as well as either of the laptop battles."
Structured like traditional turnable competitions, Fourthcity's laptop events set producers head-to-head with three minutes apiece to throw their best routine. winners advance, and eventually a champion is crowned. They're competitive, but in a lighthearted sense that lacks pretension or attitude. And they've taken the Northwest by surprise. "I talked to a lot of people who didn't know about the laptop scene," says Share Marks, a Fourthcity art coordinator and set designer. "They saw [posters] and showed up but had no idea what to expect."
Her comment is dean on with Zapan's goal for the battles, as well as for Fourthcity as a whole. With a unique presentation that's generating buzz behind the music, Fourthcity has introduced an entirely new audience to one of Seattle's most slept-on scenes.
Like its Paris inspiration, Fourthcity amassed a solid following in a few months. The heart of it is still the Monday night weekly shows, which brought the battlers from the virtual realm into the strongest underground scene in Seattle. Held in the brick-walled basement of Temple Billiards' Deep Down Lounge, Fourthcity's night has become the place to catch Seattle's top underground DJs and electronic musicians.
Other hideouts host electronic nights, where you'll see some of the same faces. There are frequent Satrudays at the Alibi Room; Aurafice coffeehouse's Polygraphic Tuesdays; or Cognitive dissidents' more experimental Wednesdays at Coffee Messiah. But Fourthcity's lab at Deep Down - with its 'technology wasteland' feel of jettisoned monitors, mannequin remains, Christmas lights and miscellaneous equipment - is still the leader of the pack.
As for the battles, they're now an entity unto themselves. "[A laptop battle] feels like it's an event, not just a show," Severin says. And with good reason, too. Far from the critics, music nerds and goateed chin-scratchers commonly associated with the genre, Fourthcity's battles pull one of the most musically diverse club crowds in the city. By adding the element of competition, the battles make crowd approval and entertainment matter just as much as the mouse clicks. Producers play the audience with various antics, such as Absolute Madman rocking a Teletubby costume for his sets.
The first showdown at Chop Suey blew all expectations away. Lines stretched around the corner, and from the sidewalk, you could hear the crowd cheer on their favorites inside. Cheering - when was the last time you saw that at a laptop set? It brings us back to the immaterial, un-gendered and odorless Dr. Poopie, who was definitely in the house.
Fourthcity's would-be superhero can't be drawn on paper. It has the potential to take on the form of whatever sits before you - a painting, a person, or even an electronic pulse. But it's easy to recognize. "When you see it you go, 'Awe Shit!'" exclaims writer Natalie Monkemeier, with an excited 'taa-daa' gesture of seeing something that's blown her mind. And when it comes to building a scene, that's a power that can't be beat.
published in Vodka Magazine Vol 1 Issue 2, April/May 2004. http://www.vodkamag.com/